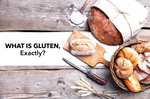 Let's start by learning more about what gluten is before we look at whether or not you might need to consider cutting it out.
---
Scientist, experts tell you why you should read food labels 
---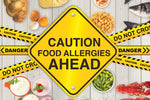 A devoted researcher by the name of  Sanela Puac wrote a great article entitled: 36 Astonishing Allergy Statistics & Facts to Know in  2020. I am sure it will help us for years to come. I hope you enjoy it too!